Mazatlan Trips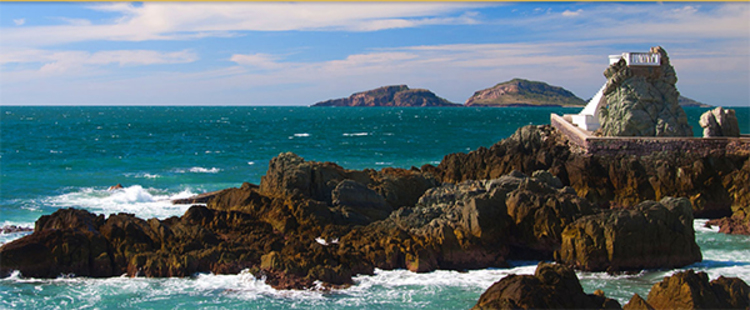 For Royal Star anglers considering a Mazatlan voyage in 2020 and beyond here are few details outlining the basic logistics for your convenience:
Boat loading/departure times from Mazatlan will be 14:00 - 17:00 (tides may affect time of departure as channel in harbor/swell conditions dictate).
Boat arrival time will be between 06:00 - 08:00. Entrance to harbor again may be affected by tide/swell.
You may book your own hotel rooms at the El Cid Marina and resort; rates are very reasonable. You will find a link to El Cid in our "Links" section. Many other
Mazatlan hotels such as Pueblo Pequeno are available and are relatively close to our departing Marina at El Cid. If you prefer to book your Mazatlan hotel elsewhere that is fine.
You may book your own flights, or Tracy can book for you. Mazatlan is the destination. Flights are generally on time but we caution all to leave plenty of room for delays etc. when booking your flights. It is highly recommended that you arrive at least one day in advance of your voyage's departure date.
Fishing permits are included in your fare. You will receive your visa when you arrive at the airport.
We will be glad to provide a tackle list. Gear requirements for this voyage are very simple - three or four rods max and minimal terminal tackle. The main target species is yellowfin tuna in the trophy size range (100 - 300 pounds)
We do have gear available on board that is loaned on a first come first serve basis.
There is no charge for the use of Royal Star equipment. We do charge for the terminal tackle used (line, fluorocarbon, spectra, etc.)
The catch will return to San Diego with the boat in 2020. The catch from both voyages will be maintained fresh in Refrigerated Sea Water (RSW). Processing arrangements/reservations can be made with Fisherman's Processing in advance.
Final Payment for the voyage is due two weeks prior to sail date (departure). Ground transportation is readily available to and from airport. Taxi's and/or shuttles are reasonably priced and are also available throughout the city. El Cid is approximately 30 - 40 min from the airport.
For those bringing rod tubes we routinely stow them on board on fly down/fly back voyages without issue.
You may bring a smaller rod and Sabiki rigs to assist with bait making. We expect to bring a full load of sardines from SD sufficient for both voyages but will supplement our load with any local bait found.
I really like the idea of everyone staying a few extra days and enjoying the city of Mazatlan. It is a fantastic area with tons of amazing cuisine and rich culture. The more we can contribute to the area economically the better! Please consider bringing wives and/or significant others to enjoy Mazatlan with you!
Upcoming Mazatlan Trips
No trips found.
Page 1 of 0