Fish Reports
From Royal Star Long-Range Sportfishing
Fish Report for 9-7-2022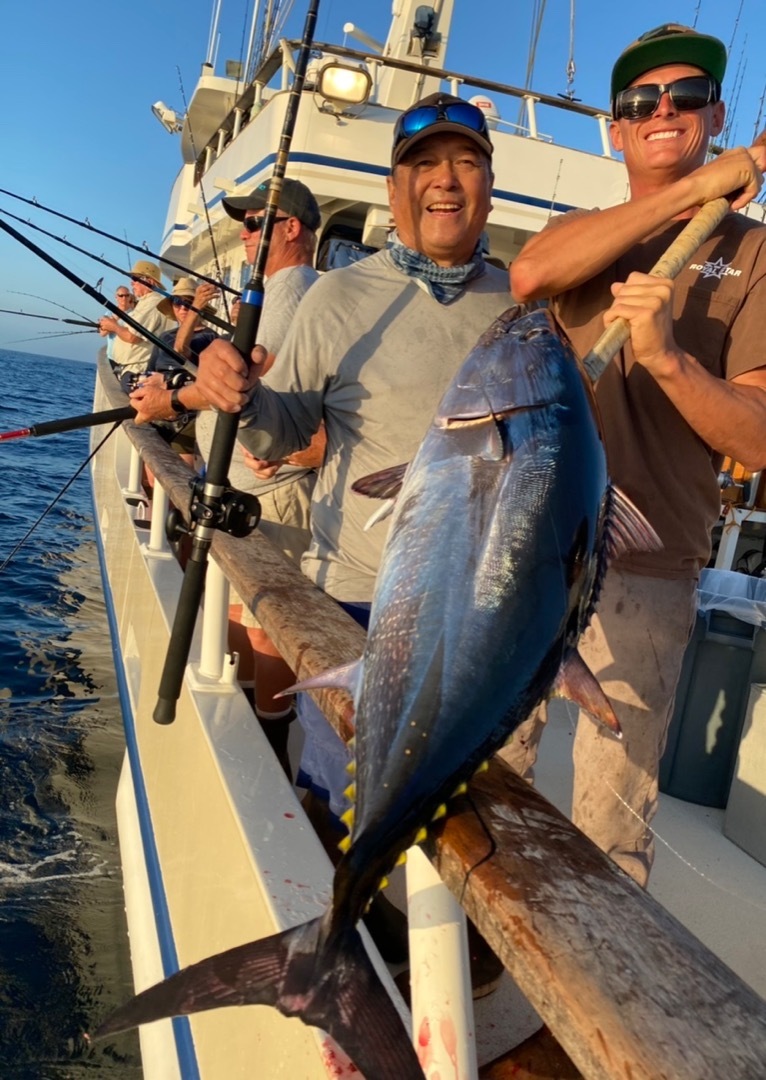 Local
9-7-2022
Tim Ekstrom

Had a fair shot at local bluefin and yellowfin in the evening while gearing up for a full night of action with the "spoons". The prior few nights had been stellar leading to an electric undercurrent of excitement among all. Then reality set in.

Ah yes it is still fishing. We got a full dose of "should've been here yesterday" syndrome as we ground out a meager few that, in the end, we were mighty glad for. It was a long slog enhanced by the maddening image of jumbo schools on the machines that were fickle in the kindest sense. Not biting *#%!'s is more like it.

If it was easy there would be little value in reward. On to the next zone we'll be targeting trophy bluefin for at least the next couple of days. As for Friday we're still watching the weather close waiting to choose our path. Photo today features Royal Star legend Russ "Ungbelievable" Ung with a nice forty pound class bluefin landed in the evening sun.