Fish Reports
From Royal Star Long-Range Sportfishing
Fish Report for 12-3-2022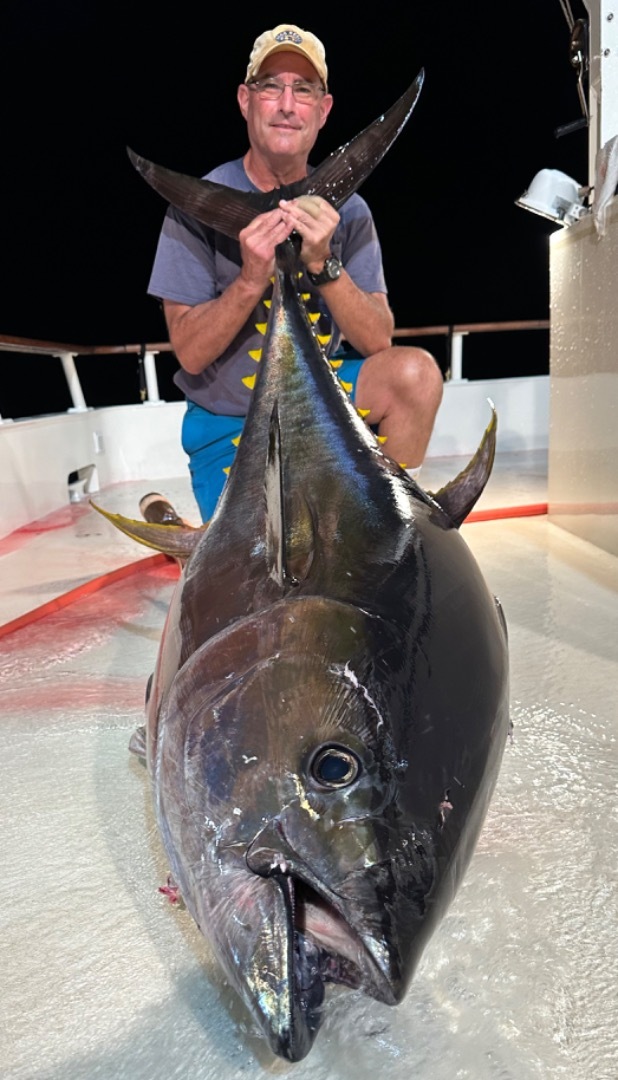 Chances
12-3-2022
Tim Ekstrom

A couple of three shots today at exactly what we came for. Jumbos - size large. That said only one was converted into success. At 256 we're not complaining. Much better sign of fish today motivated anglers at the rail and encouraged our decision to stick and stay. Epic weather in the forecast, moon waxing; let's hope this zone is on the upswing. We'll know tomorrow.
On an admin note we had one spot open up on the upcoming ultra limited three day hosting no more than 12 anglers. A unique voyage in several respects the scheduled departure date is between the 13th and 19th depending on the weather outside. Taking advantage of the extra time we will plan departure to coincide with the best weather available during that window maximizing comfort and opportunity for our exclusive group of anglers. Bluefin tuna are back in action on Tanner Bank and more 100 - 150 pound fish have been located just to the SW of San Diego. This voyage offers one final shot at bluefin offshore before the holidays. If you are interested please give Tracy or Brian a call. 



Photo today features long time Royal Star friend and extraordinary angler Dr. Andy Cooperman with his prize 256 landed in the early evening.