Fish Reports
From Royal Star Long-Range Sportfishing
Fish Report for 12-7-2022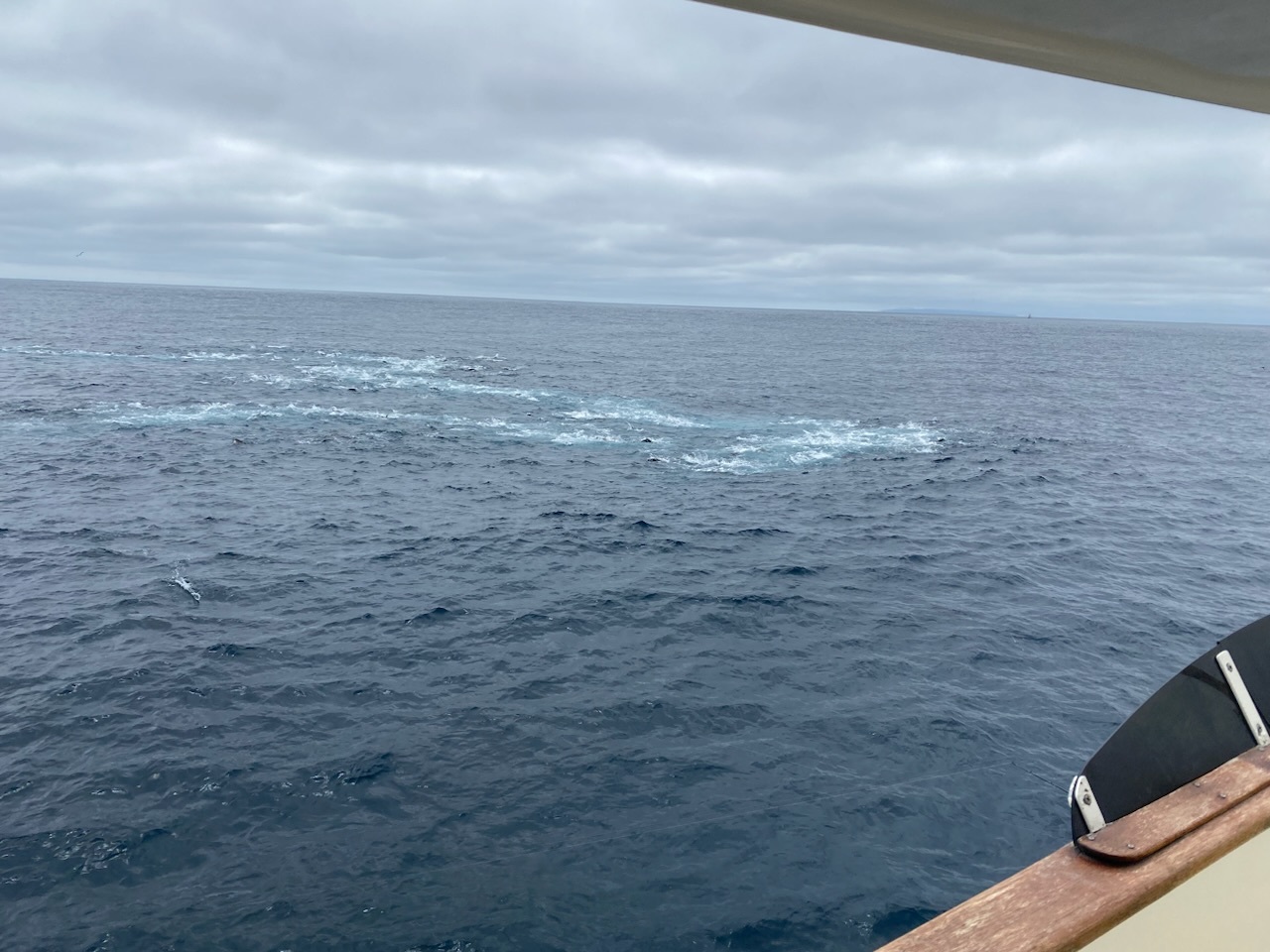 New ground
12-7-2022
Tim Ekstrom

We covered plenty of new ground but came up with the same results. Marlin - lots of them. Anecdotally I'd venture that this season there are more striped marlin around than any previous year of my career. And that's saying plenty because we've seen an abundance of marlin several years that defies conventional notions. This year there are even more.

So a marlin fest it was despite a sixty mile move to the south. While we did see some tuna and a few wahoo the marlin were too thick to overcome. The final Hail Mary tour southwest into the blue sailed untouched into the bleachers. So be it.
Fortunate for the shots at jumbos we had no doubt the overall slim results left us wanting. Yet that is the draw of fishing. We revel in times of abundance and yearn in times of austerity. Both are baked in the equation. A short ride to our first destination promises a flat calm anchorage for the final night on board. Photo today is an archive draw. More reports from the ride north will soon follow.