Fish Reports
From Royal Star Long-Range Sportfishing
Fish Report for 11-12-2023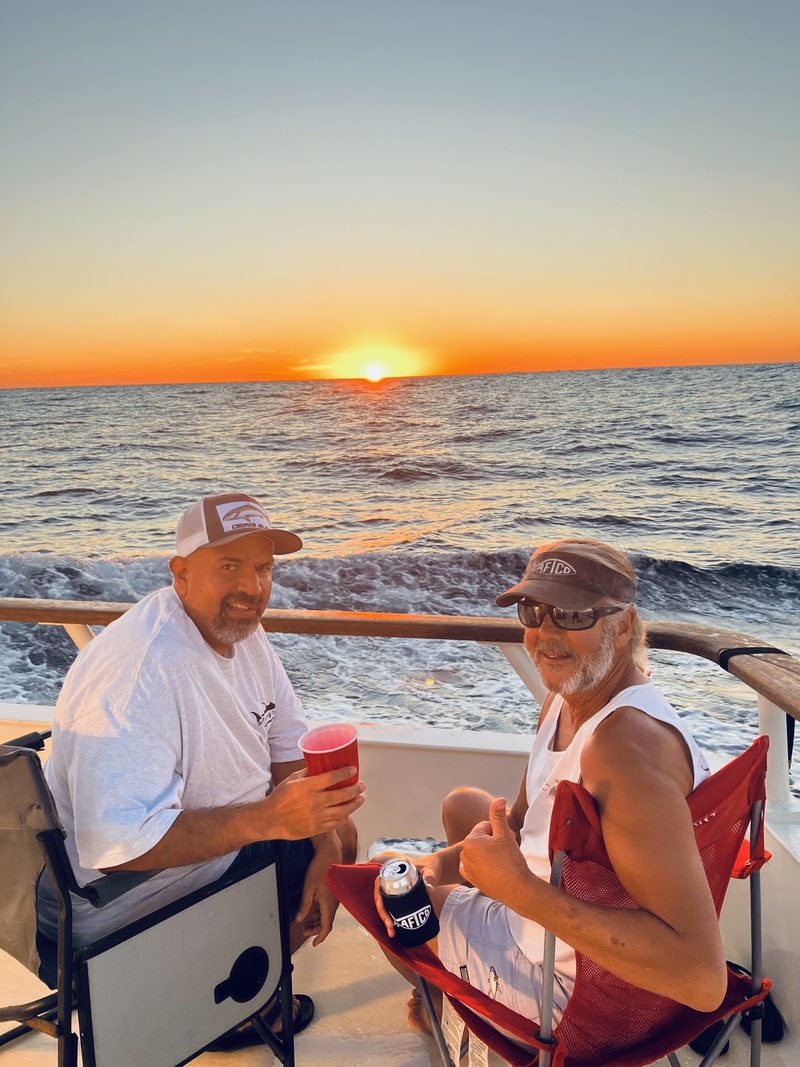 Island Tackle
11-12-2023
Alex Natipadab

We departed yesterday morning on the annual 11 day Island Tackle fall run. With so many options, great weather forecast to work in, and so much time to make it happen. It's sure to be the recipe for a great trip.



Yesterday was spent more so as a rest day. Making themselves at home, organizing their tackle section, catching up on rest etc. Today, we got a little bit more focused. A seminar was held in the morning. We went over the plan of attack, and also the tackle and tactics required for the beginning of the trip. To start the voyage we will point our bow at the iconic Alijos Rocks. The aura of targeting the Toothy Speedster at the Rocks has everyone on the edge of their seats. But for now. We will enjoy the downhill slide in beautiful weather. Check back in tomorrow, it's sure to be a great report. I am sure of it!



Today's cover photo displays the vibe of the afternoon. Lounging around, sharing stories, enjoying the sunset over a cold one. Pictured is the man, the myth, the legend Mr. Sam De La Torre and Royal Star veteran John Finneran. Good times!