Fish Reports
From Royal Star Long-Range Sportfishing
Fish Report for 11-16-2023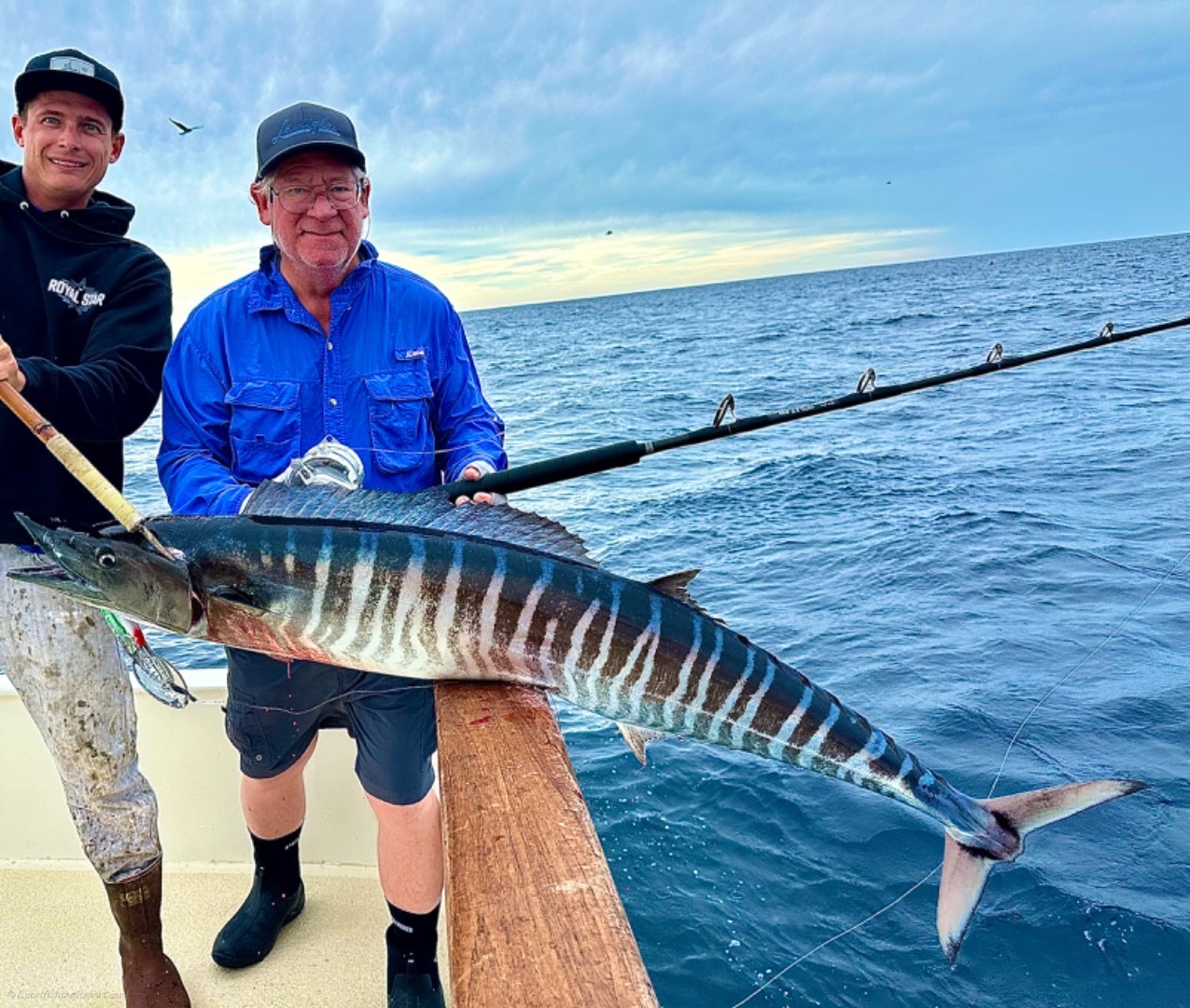 Grind
11-16-2023
Alex Natipadab

Our objective today is to focus on getting everyone a Wahoo. Greeted by a rainbow as we arrived to our destination, the pot of gold is here somewhere! High hopes. After a lackluster morning with just a few "Skinnies" we opted to stay stationary and anchor up for the afternoon. Guys that were seeking to add variety in color to their bounty did just that. The anglers were able to pick and choose what they wanted to catch on the same anchor job; Tuna and Mahi with the flyline tactics, and Pargo, Yellowtail, various other bottom critters with the dropper loop and jigs. Truly a great example of what a long range trip is about; Variety. All in all, today was rather fun day in decent weather. Plan for tomorrow is to slide down the ridge a bit, in hopes for more action.



Toothy skinny speedster captured by the class clown Winchester Norton is today's photo cover. If you can't tell, our main focus so far has been these cool fish.





Quick admin note: We have a couple 3 day trips after Thanksgiving with some openings. The Bluefin fishing right now has been nothing short of spectacular. Epic daytime bites, also great action on the lures at night. The weather looks to also be beautiful. Come join us for fun times and bring home some Bluefin for the holiday season! Contact Tracy at the office or book online. See on here!