Fish Reports
From Royal Star Long-Range Sportfishing
Fish Report for 11-19-2023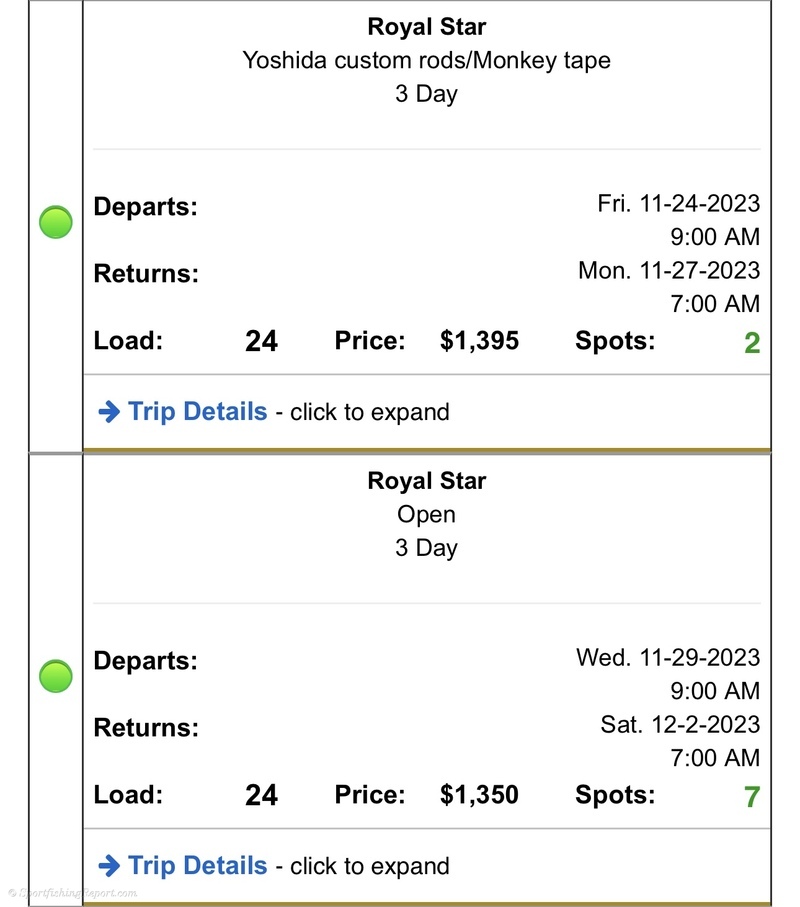 Not so pleasant
11-19-2023
Alex Natipadab

Not much to report today. We spend the entire day traveling in not so pleasant weather, nothing super crazy but enough to make it annoying. Looks like our ETA at this speed will be around 0600 Monday morning.


Trip openings! We have a couple 3 day trips after Thanksgiving with open spots! Come out and get in on the hot Tuna action going on right now.


Yoshida Customs 3 day Friday 11/24- Monday 11/27 - 2 spots open
Open 3 day Wednesday 11/29- Saturday 12/2- 7 spots open
Book online or contact Tracy at the office. See you then!